New year, new look, new opportunities
We're saying goodbye to 2022 and welcoming 2023 and all the opportunities awaiting us with a future-thinking, optimistic new look and feel…
Notice anything different? Yep, you're looking at the freshly launched Cambri brand identity! We've been crafting it and iterating for some time. Now we feel we have created the right look and feel to truly represent us and our commitment to enabling all innovation teams to run advanced consumer insights in a modern way where agile iteration comes into play.
Why the change?

We truly believe in what we do and we love to innovate, too. For us, innovation is a mindset. It's a way of driving positive change, exploring uncertain territory, continuously learning, and creating exciting new products, services and concepts. As co-founder Dani Kamras explains, "Cambri is built specifically for and around the modern innovation process, enabling innovation teams to become truly data driven and to apply an iterative approach to innovation, all the way from an ideation/exploration phase to a go to market phase."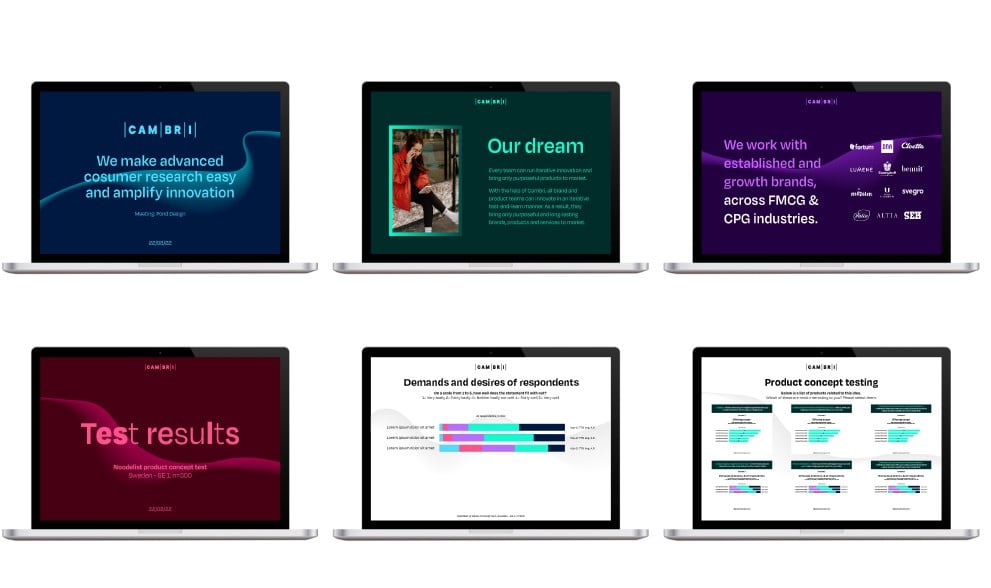 We're truly disrupting advanced consumer research by innovating innovation and we needed a contemporary brand identity that can transmit this.
Making testing accessible to everyone
We know for some people testing can be intimidating or, at times, a dreary experience. That's why we want Cambri to reflect the inspiring, playful and even enjoyable side of testing and iteration. One that enables the whole team to get their ideas and hypothesis tested and to get their hands on the exact insights and learnings they are looking for. "It's not only insights experts that use Cambri but also category, product, innovation and brand teams," notes Dani.
It's true that we're a techy bunch, keen followers of the latest AI breakthroughs and data science trends. At the same time, the Cambri tool was created for people and so we appreciate the value of the human side of technology. Founder Dr Heli Holttinen says, "I firmly believe in the combination of scientific knowledge, hardcore technology, Data Science and human empathy."
The Cambri platform provides most value when the people using it are truly curious and creative and dare to take a step out of their comfort zone. Cambri is the platform where technology, automation and human creativity meet. We hope our new identity will inspire and encourage you to test early, test often and learn fast.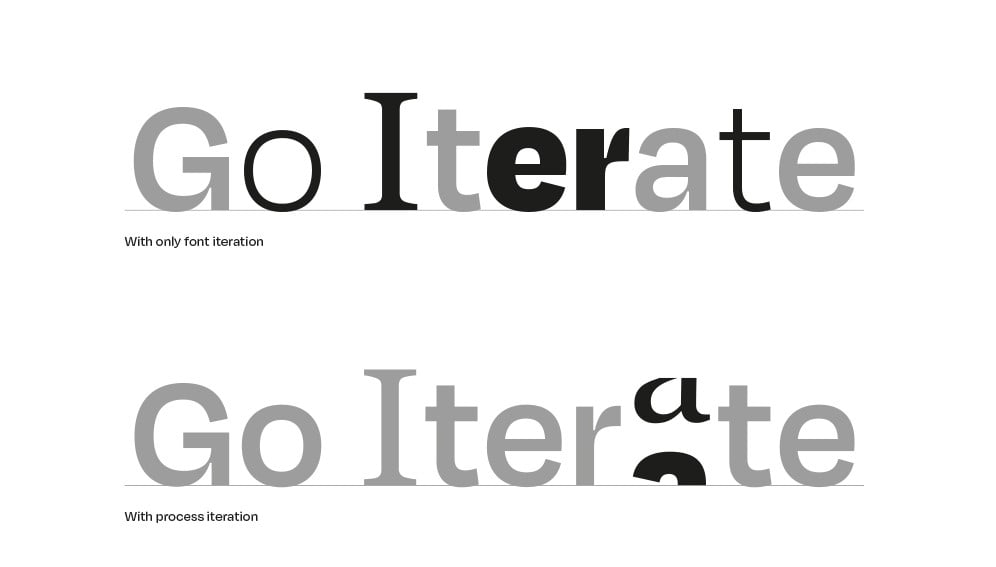 Innovation is a way of life



At Cambri, we don't just talk the talk; we walk the walk. We truly believe in what we do and don't just recommend innovation to our clients – we love to innovate, too. Our brand identity reflects our get-up-and-go attitude and unwavering determination to question traditional methods and ways of thinking. We study our own industry sector to identify new trends, learn what is important, understand what we can do better and really grasp what our clients want and need from us. Armed with this knowledge, we work on new and inspiring ways to deliver consumer value.
Want to see more? Go explore!