Cambri, the brand and product innovator's new best friend
We make advanced consumer research easy and amplify innovation.
We get you.
Consumers expect impact. Bosses demand results. You have less time and more pressure. Something's got to give.
Innovation can do way more with way less
Cambri's plug-and-play consumer insights and concept testing tool incorporates the most advanced market research methods and technology into a super easy-to-use interface.
Explore
>

Test

>

Learn

>

Iterate

>

Shine

Empowering teams to work like curious scientists.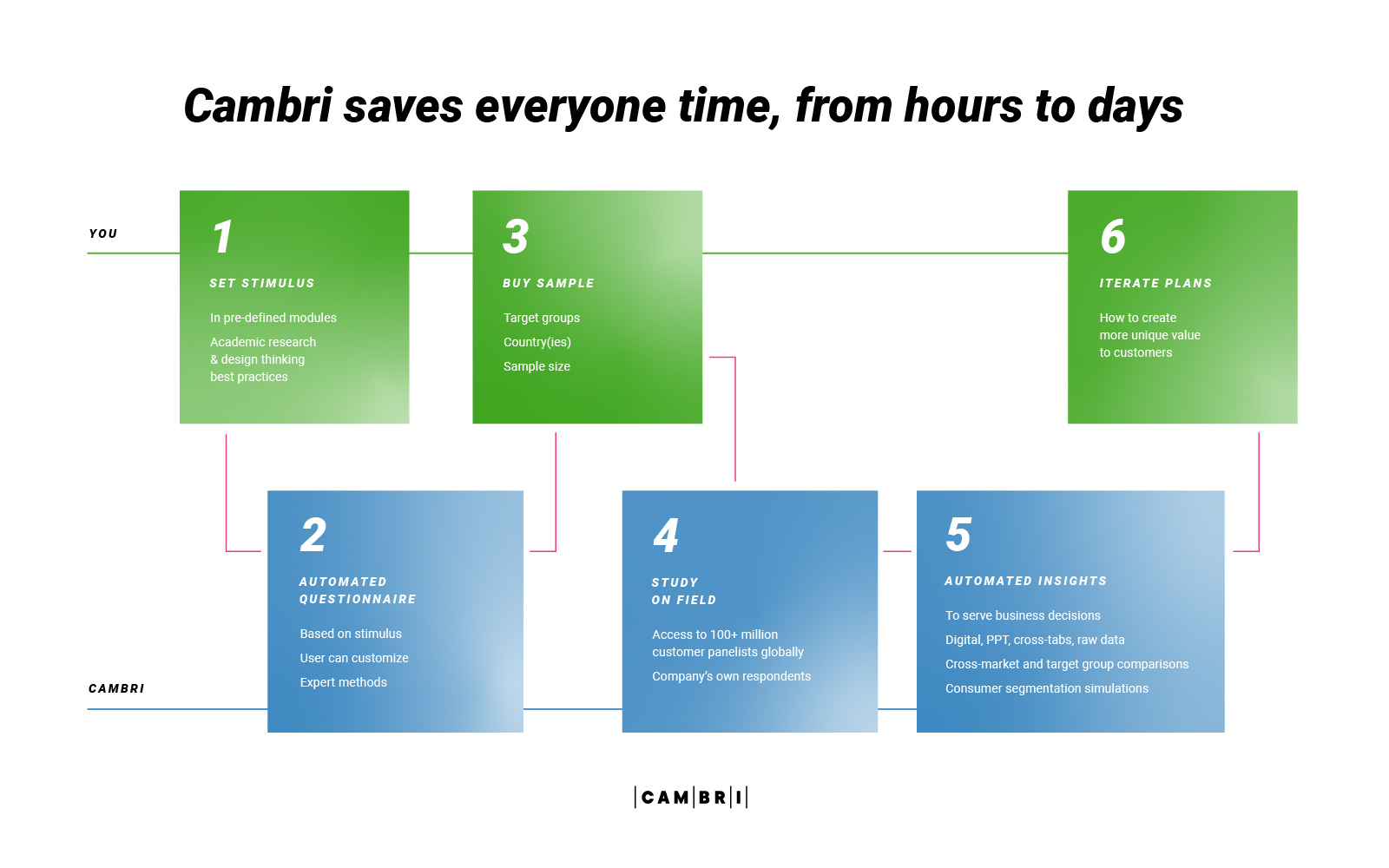 Cambri's method ensures creativity is directed towards what creates the most value for consumers
Cambri's automated workflows save individual working time, from hours to days
Teams work with premium quality insights while Cambri's advanced consumer research methods run under the hood
Learn how global brands amplify innovation with Cambri and discuss what Cambri can do for you.
Find out how 110+ global brands use Cambri to amplify innovation and reduce waste.
"We use Cambri extensively on a global level. It is quick, cost-efficient, and flexible."
Dr. Kevin Deegan
Head of Consumer Insight at Valio
"A new kind of agile and cost-effective way to gain consumer feedback."
Hanna Korhonen
Marketing Director at Cloetta
"Cambri is well designed and our preferred tool for concept testing."
Kasper Andreasen
Head of Insights & Category at Royal Unibrew
Ready to get started on your iterative testing journey?
We are always happy to help you find the most efficient way to start your processes. Reach out for a casual chat.