Customer Centricity and Product Development - webinar overview
We recently held a webinar with guest speaker Kimmo Kemppaala, Lead Designer at an important Finnish financial organisation, on Iterative product development – How product designers involve consumers in the development process. Read on for highlights from the session.
Placing consumers at the heart of the business can demand a bit of effort. A customer-centric approach means superseding old ways of working and creating a paradigm shift. However, evidence shows that replacing product centricity with customer centricity is well worth going the extra mile. But how can you walk the talk of customer centricity and change the culture of an established company?
In a nutshell, it's about successfully involving consumers in the product development process and creating services that truly serve customer needs. But that's often easier said than done if you don't know where or how to start!
Luckily, Cambri's tests can help you include consumers in your innovation process in a fast, easy and efficient way, enabling you to iterate your ideas throughout the innovation process so you can tweak and refine as needed.
"Iteration is not the cause; it's the means to reach your goals in an effective way."
As Dani Kamras, Partner and Head of Sales at Cambri, explains, iterative innovation is never a linear process; it involves several opportunities for learning while doing. In practice, it means you test product concepts throughout the innovation process, from the ideation phase to the go-to-market phase. This way, you'll receive feedback from real consumers, even at the beginning of the process, and avoid wasting resources on products that would likely be unsuccessful. You can focus your time and effort on the right ideas as a result.
"At Cambri, we believe success means you test early, test often and learn fast."
Cambri's market research technology offers an automated testing process so that companies can run tests at the click of a button and get results in a matter of hours. The platform includes dedicated test cases from the ideation phase to the go-to-market phase. In this way, users can focus on crafting ideas and hypotheses, and then validate and explore them with Cambri's setup.
In this session, we explored real-life experiences of testing ideas in the early stage of the innovation process. This is the phase where you can identify customer needs and drivers and the different kinds of user groups. Then, you can innovate and iterate with ideas that are likely to resonate with these user groups.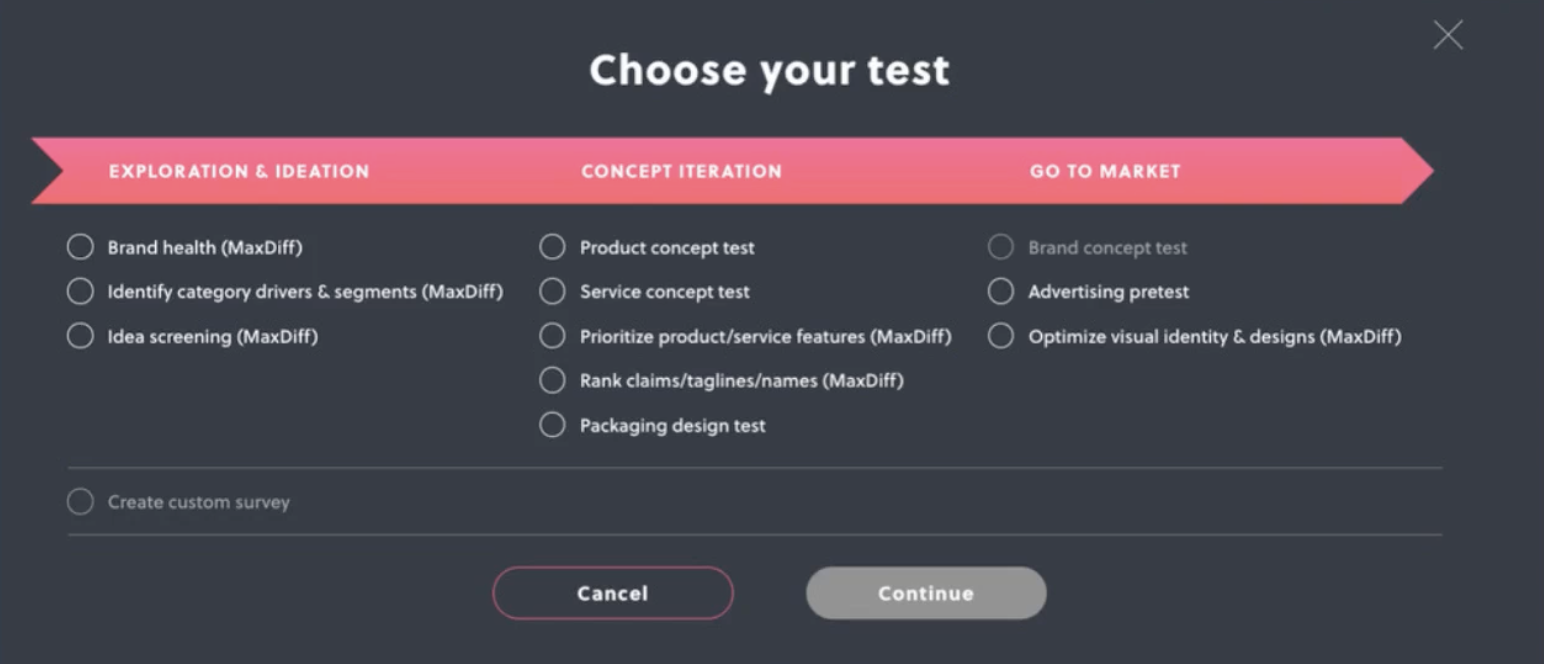 Kimmo is no stranger to innovation, with over 15 years' experience in designing products and services and a background in companies including Nokia, Microsoft, Polar Electro and OP Financial Group.
Customer centricity has long been at the heart of OP Financial Group's strategy. The company, established in 1902, is owned by its customers and offers banking services to three million people, making it the largest financial services group in Finland. Its other services include corporate banking and insurance.
The company is known for its pioneering work in bringing design into finance, and has been one of the leaders in developing agile ways of working in the industry. Kemppaala joined the company in 2017 and started working on digital consumer services such as OP's mobile banking application. Because the company is a forerunner in digital service development, these services were already working well before COVID-19. However, the pandemic naturally brought about new developments in the mobile banking environment and increased the number of mobile banking service users. Within the past year, OP has seen a 20% growth in the use of its mobile services.
"We focus on our customers and on the right things." This is how Kemppaala describes what is unique about OP's design strategy. Focusing means understanding what is necessary for customers and making sure that everything actually works. During COVID-19, the company narrowed their design focus to ensure all their services were working well and were available to all customers. Unnecessary projects were cleared from the desk. "Even if you have good digital services, they are of no use if they are not accessible," Kemppaala notes.
How OP used an agile approach to put customers at the centre of all operations
Adopting an agile way of working has been one of the main drivers of customer centricity at the company, since it enabled the team to put customers at the centre of all operations. It involved a company-wide culture shift that introduced agile methods to all teams, such as daily standups and retrospectives previously used in software development. New teams were also established and the company made sure each one had the necessary roles to get things done.
"To understand customer needs, you need to have all the right tools and the right people," says Kemppaala. The new teams began to share their work more than before, making demos to showcase what was happening in different parts of the company. This brought a new level of transparency to the company culture and made room for fast decision-making.
Moving away from the double diamond design process to a more iterative design process
The agile transformation at OP also paved the way for new design principles. Though the double diamond service design paradigm has been widely adopted across industries, Kemppaala, along with other design professionals, recognises its flaws. "The double diamond can become just a set of steps that need to be completed. We wanted to add iteration into the paradigm to make sure no one moves to the next phase before they are completely satisfied with the previous phases." Kemppaala runs through their design process and the principles that force designers to keep the customer in mind throughout the entire design process. "It also makes you really take time to validate that you are working on the right things."
The Group developed a mobile application to help customers find answers to all their questions in a mobile application. This is an excellent example of taking a customer-centric approach, as it means customers no longer have to contact customer support, saving them time and giving them the convenience and freedom to make enquiries outside traditional working hours for a faster response. What's more, this highly successful design process resulted in positive customer feedback and millions of euros in savings for the company.
View our on-demand sessions on our Webinars page. We encourage you to take a look and see what other topics we've covered!