The economy faces turbulent times as prices surge, creating uncertainty for both companies and consumers.
In this webinar, Dr Outi Somervuori and Dr Apramey Dube present the Report about Consumer Reactions to Price Increase. They share their recommendations on what companies should do incuding:
How high can you raise the prices without losing customers within a specific target group?
Can you make consumers feel they are getting more for the higher price?
Our speakers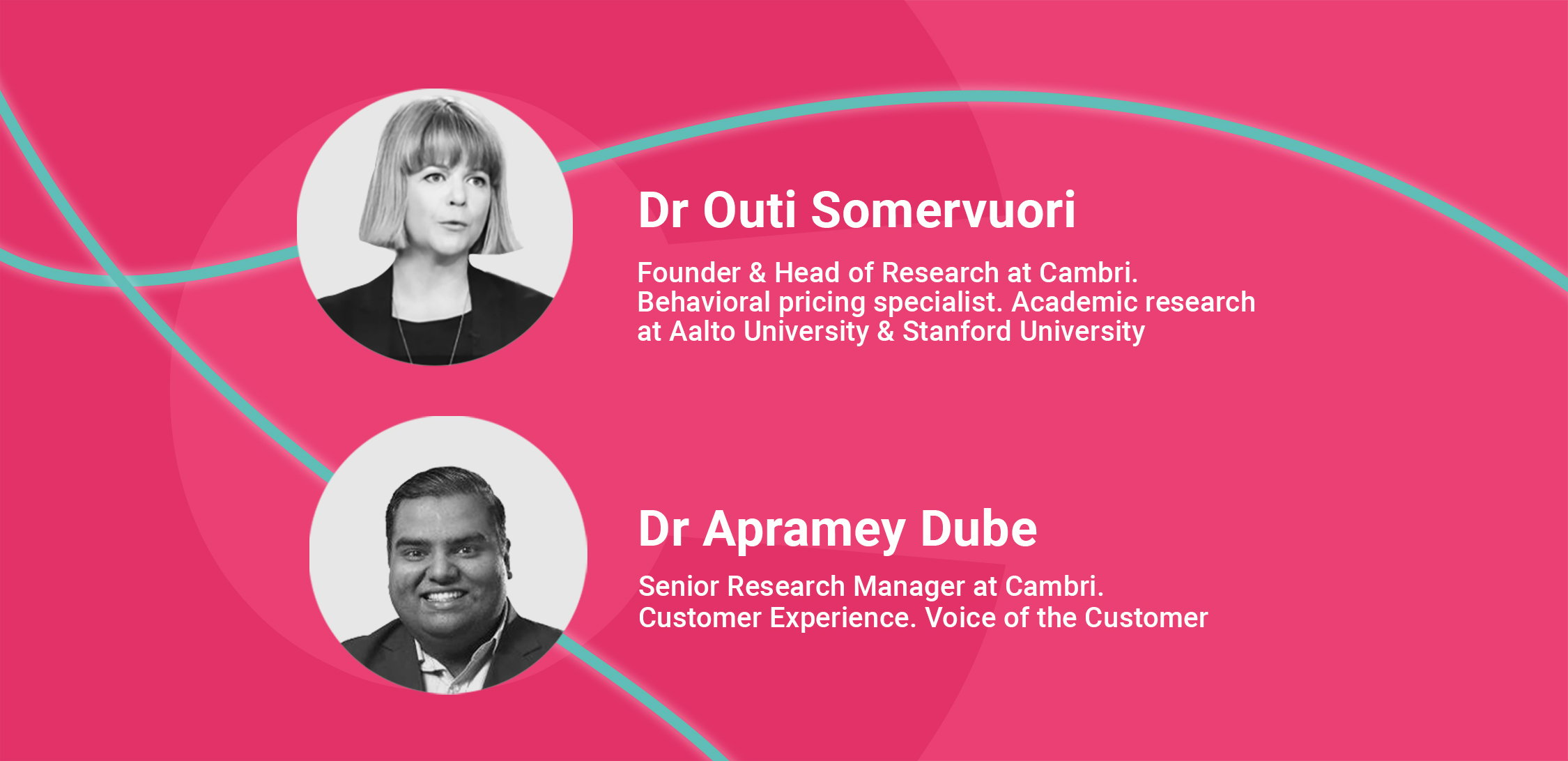 Price increases are better justified when they come with added value!
Get your access link here