Improving your odds of launching successful products - webinar overview
This article is a summary of our webinar on how to run modern concept testing, hosted by Cambri's acting Head of Customer Success, Johan Rinaldo, with speakers Dr Heli Holttinen, Founder at Cambri, and Dr Apramey Dube, Senior Research Manager at Cambri. Read on for an overview or click here to view the full session.
Modern product innovation is about running product development in an iterative test-and-learn manner.
This webinar covers:
How to formulate a proper insight hypothesis and product value proposition

How to test product value propositions so that your learning is accelerated
00:04:35 Formulating a proper insight hypothesis and product value proposition
Heli explains that before beginning your project, it's crucial the whole team is aware of your aim, how you want to create increased value for your target group, and that you all have a shared common objective throughout the innovation process.
Having a crisp, clear insights hypothesis and value proposition means your target group will be able to evaluate them and the concept test results can reliably forecast actual launch performance.
00:05:45 Creating value for consumers
Consumers are always seeking some kind of value from a product or service. Regardless of the type of value a particular consumer is on the lookout for, it will always include an emotional and rational evaluation and experience.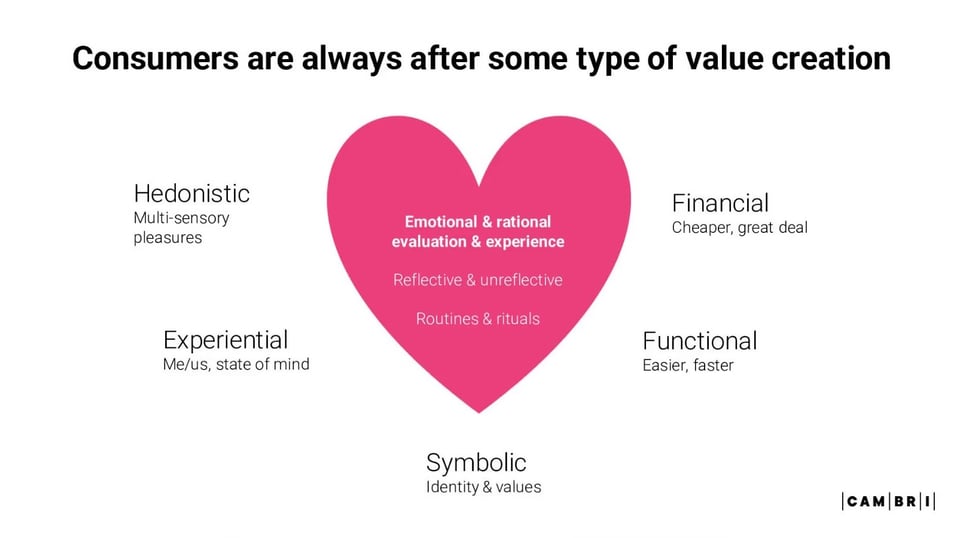 00:07:43 A job to be done
Consumers often face obstacles that they can overcome using specific products or services. For this reason, it's important to understand your target audience's pain point, so you can offer a solution that will help them achieve their aims.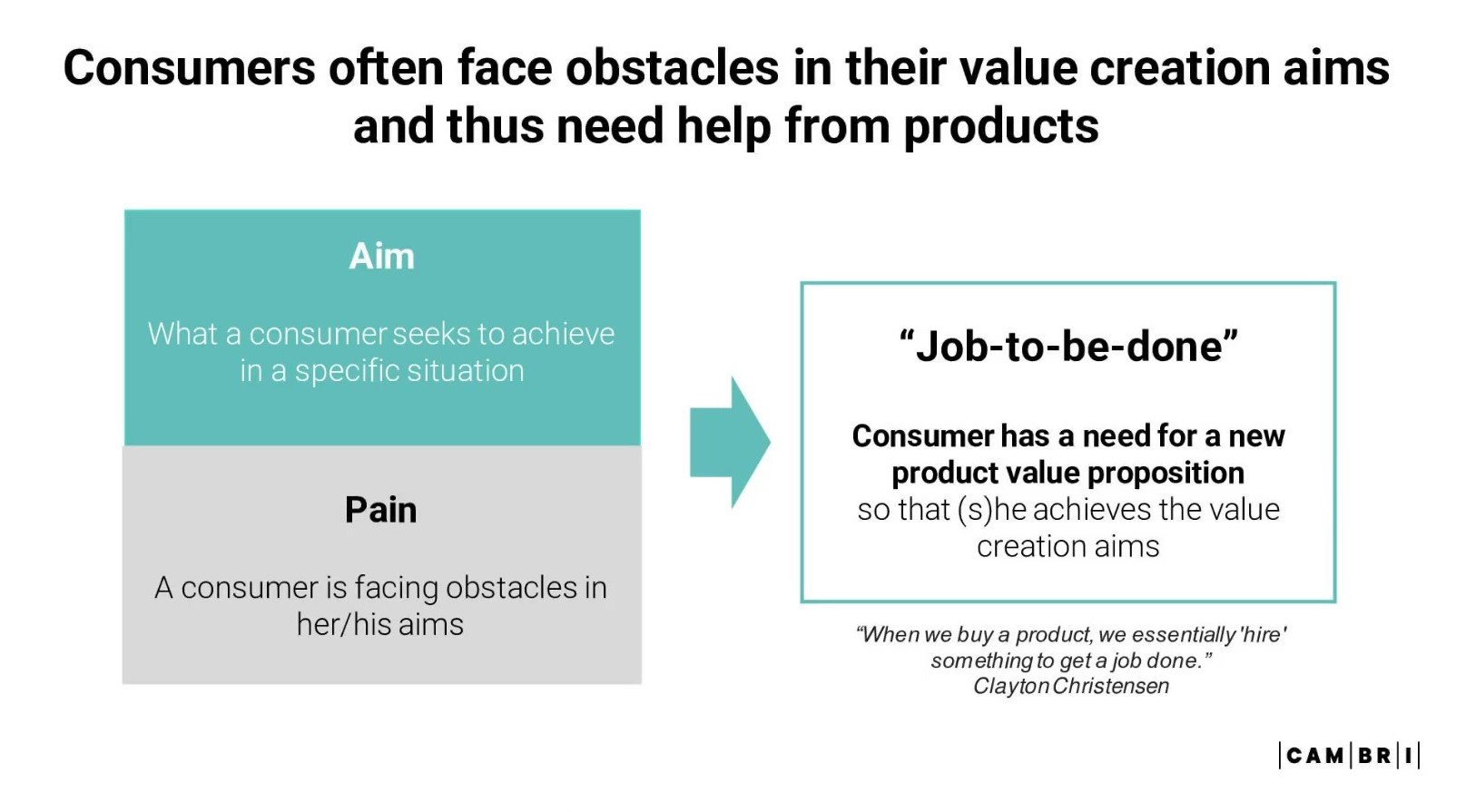 "When we buy a product, we essentially 'hire' something to get a job done." - Clayton Christensen
00:09:40 Consumers are resource integrators
Consumers choose to use products that match their current resources to create as much value as possible within a specific use context. They hire projects to get the job done. Every individual has their own knowledge and skills, physical capabilities, funding, space and time available to perform their daily tasks.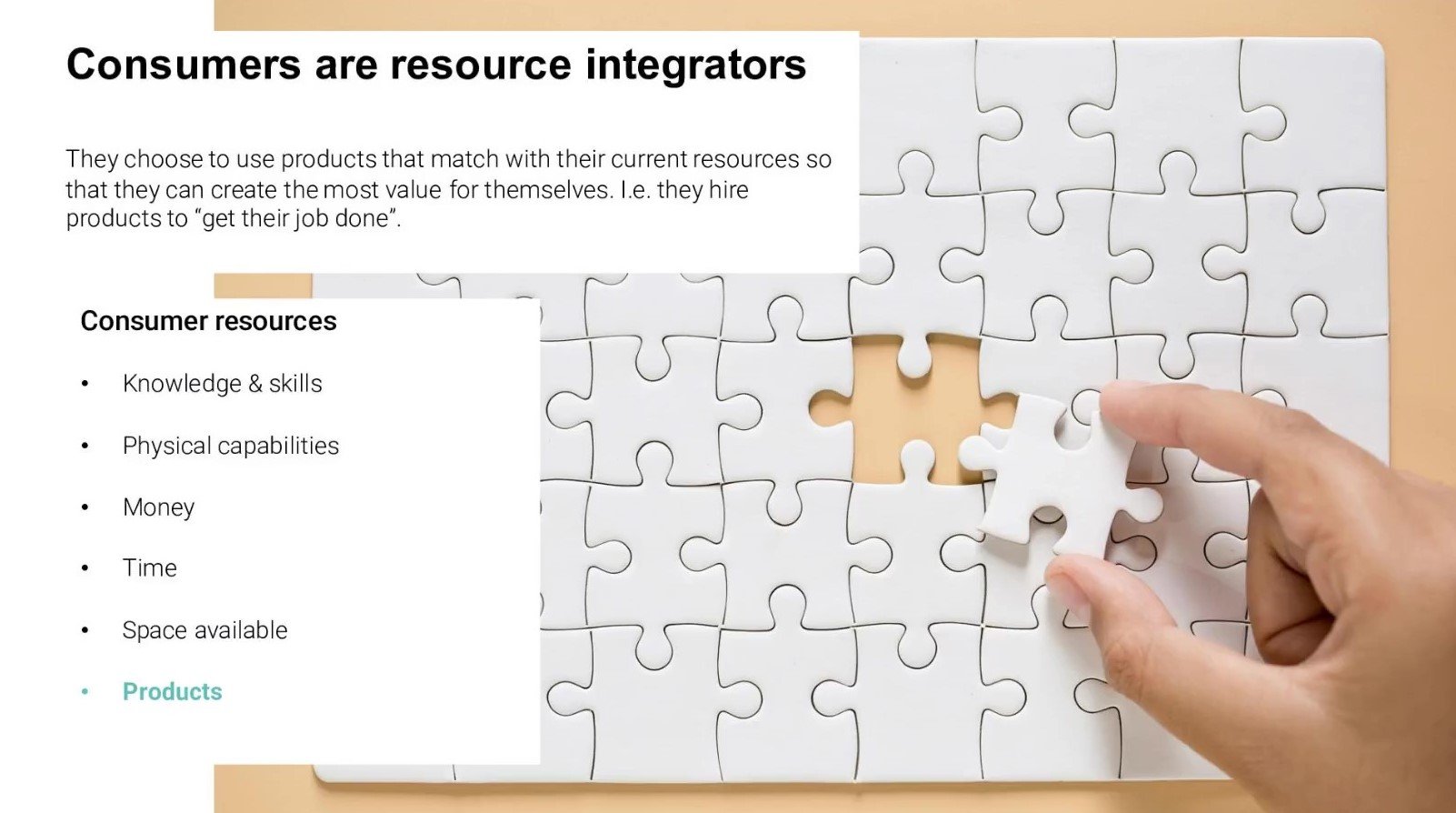 When considering trying out a new brand or product value proposition, consumers will choose one that fits with their current resource constellation to cause minimal disruption to their routines.
00:11:20 Taking a closer look
Heli reinforces her point about consumer behaviour with an example.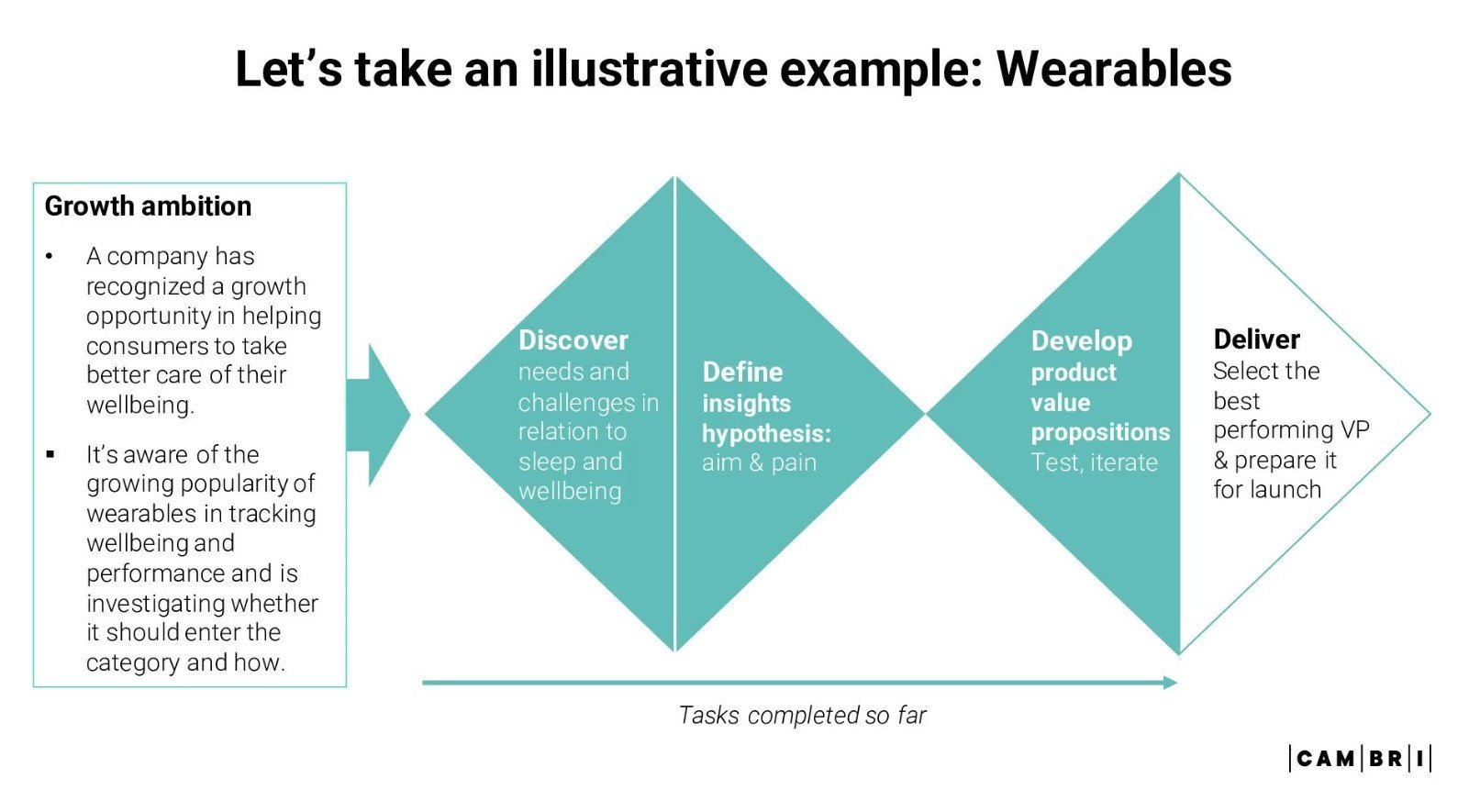 She then outlines her hypothesis regarding consumer aims and pains, and the job to be done to successfully address and overcome them.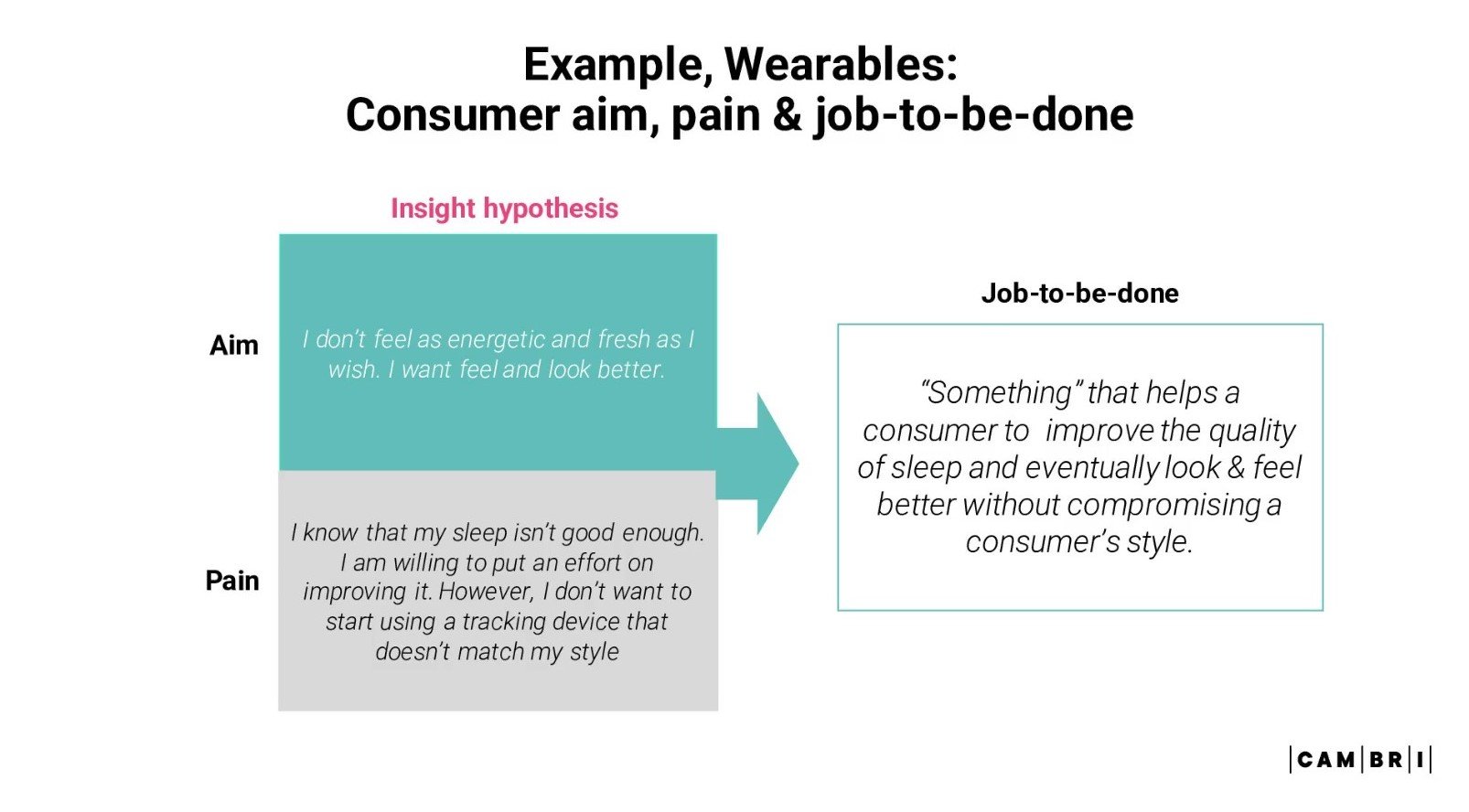 00:15:05 Diving into consumer resources
Using the wearables case as an example, Heli lists the information we can gather about our target group and considers the questions we cannot answer and therefore can use product concept testing to ascertain. This will enable us to evaluate which options provide the highest business potential among different target groups and how to iterate.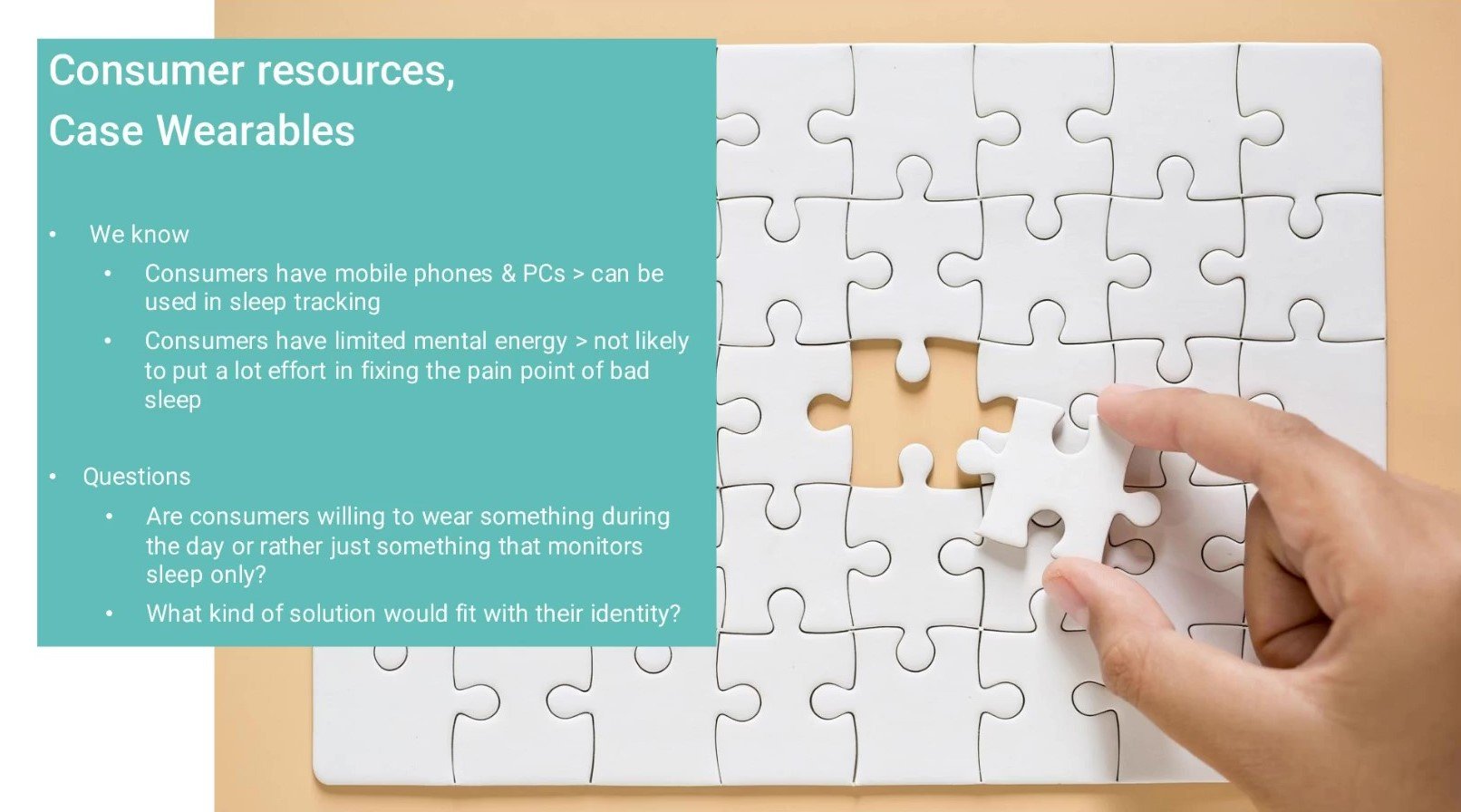 Heli presents various solutions: a smart ring, a smart band and a sleep tracker. Watch the session to see the insight hypothesis and value proposition for each product.
00:22:18 Lessons learned
Heli shares some practical tips and advice on how to best formulate your insight hypothesis and product value proposition.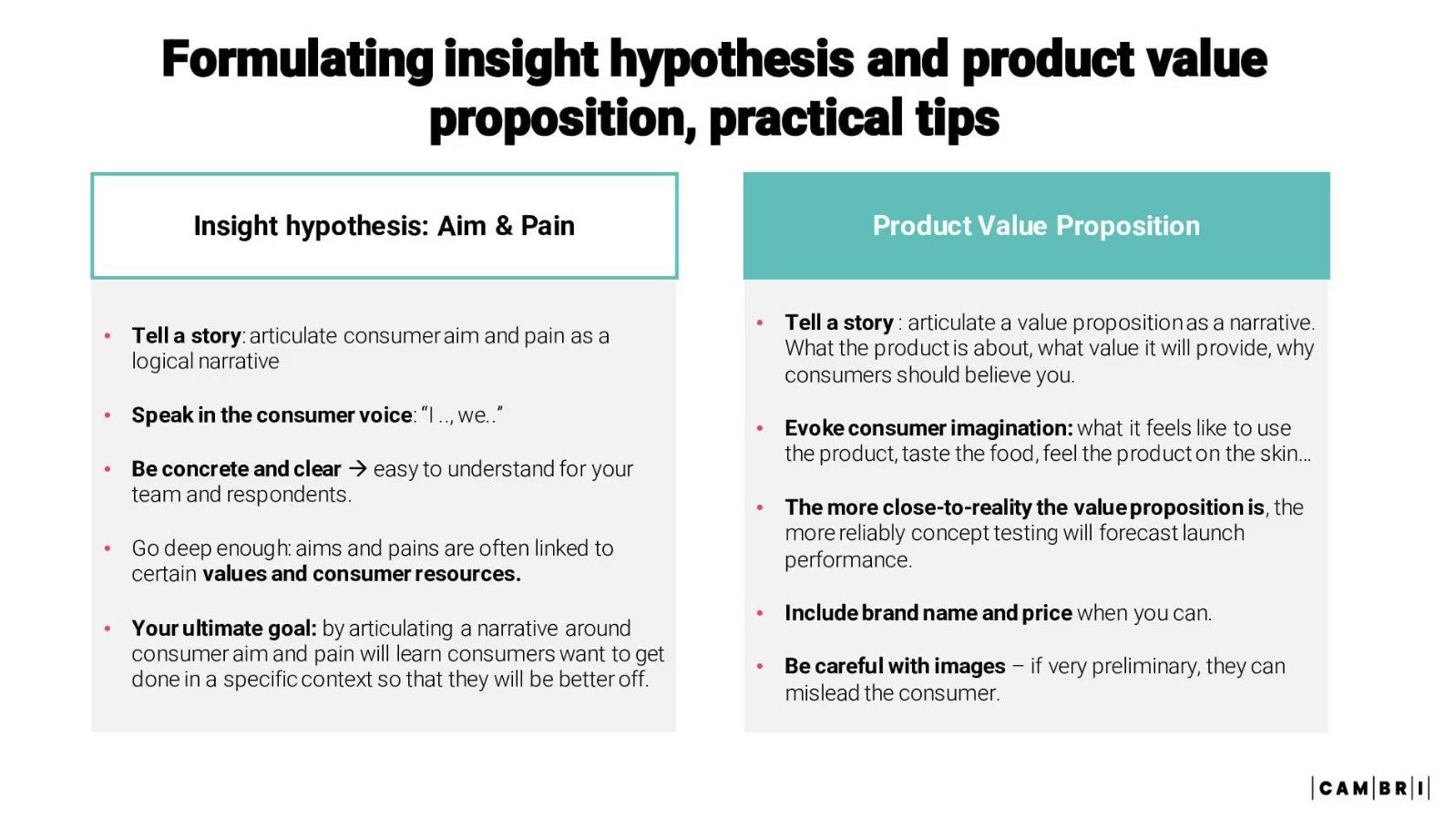 00:27:14 Increasing the pace
Apramey talks us through how to test product value propositions so your learning is accelerated with a look at a practical test performed previously using the product concept test in the Cambri tool. This section of the webinar is aimed at helping you to refine and improve your product value propositions so you can launch meaningful products for your consumers.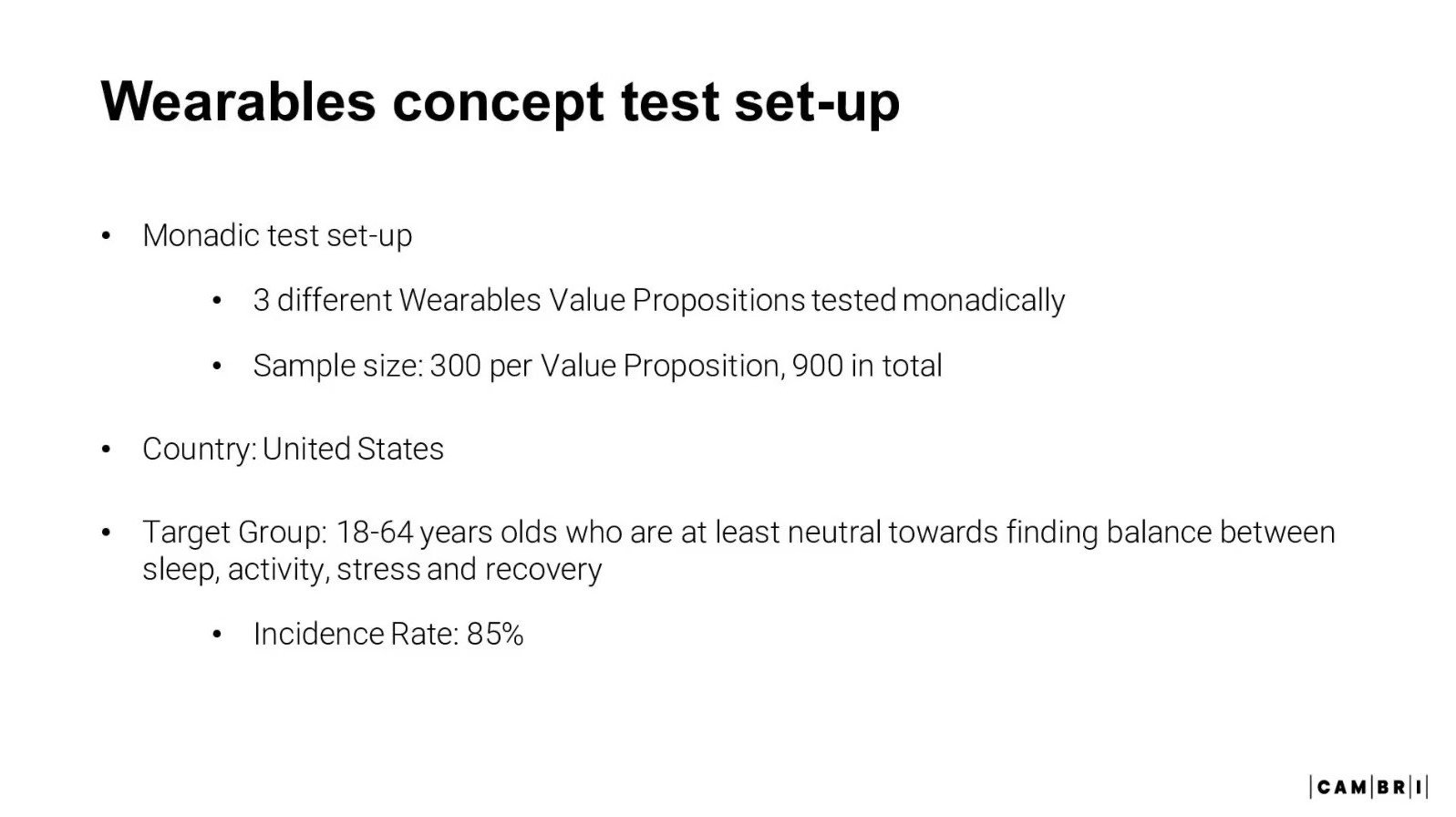 00:29:50 Confirming the insight hypothesis
It's important to know if you are on the right track with your hypothesis regarding your target group's aims and pains. This can be done by simply asking respondents how well our hypothesis statement sits with them. In this case, the hypothesis was true for the majority of respondents.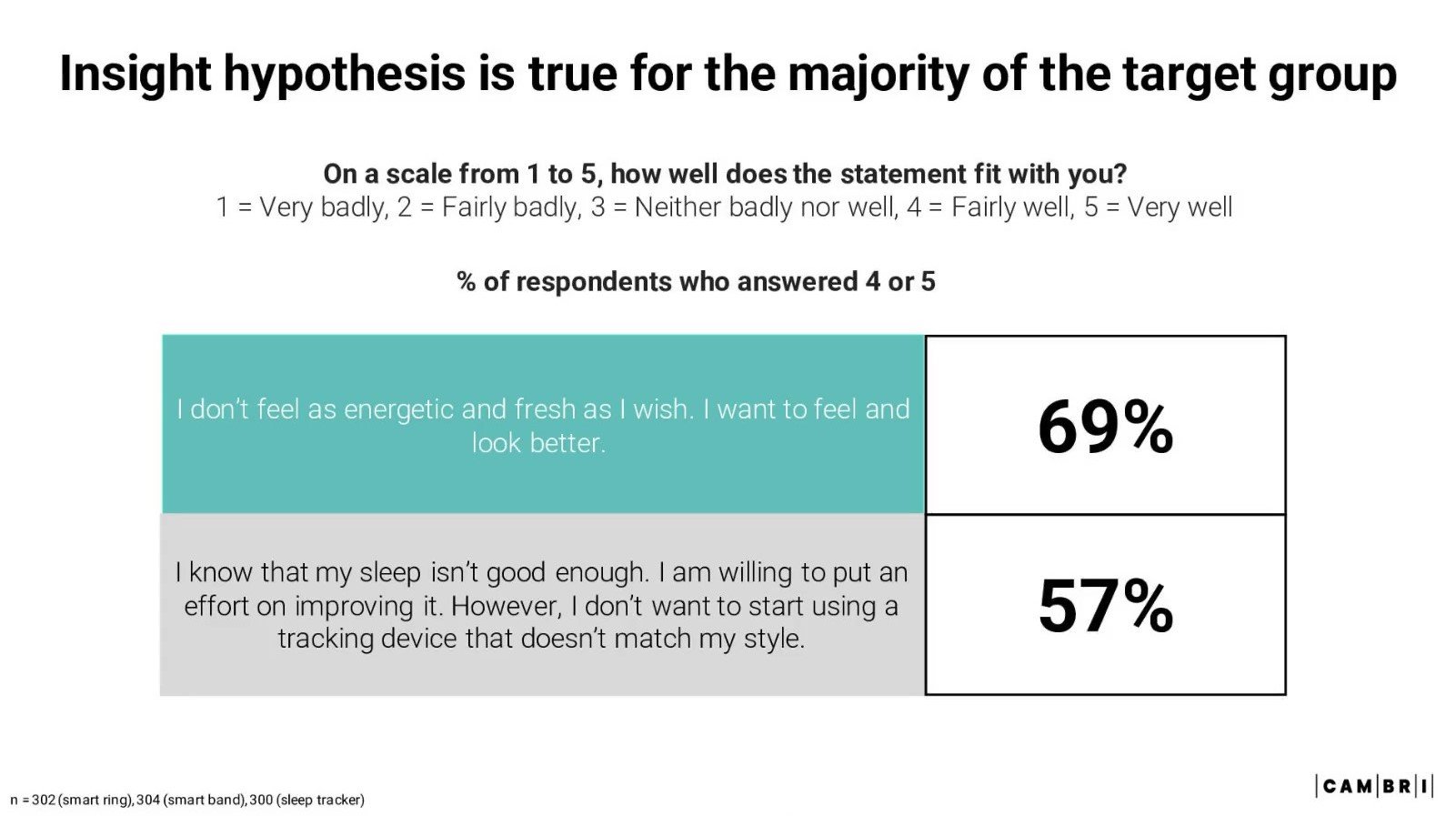 00:31:23 Confirming the value proposition
Apramey looks at the uniqueness and willingness to buy of the solutions Heli mentioned above. For a deep dive into each solution, check out the full session here.
00:46:10 Drawing our conclusions
Heli talks about how to extract the information gained from concept testing to tap into growth opportunity and boost market potential.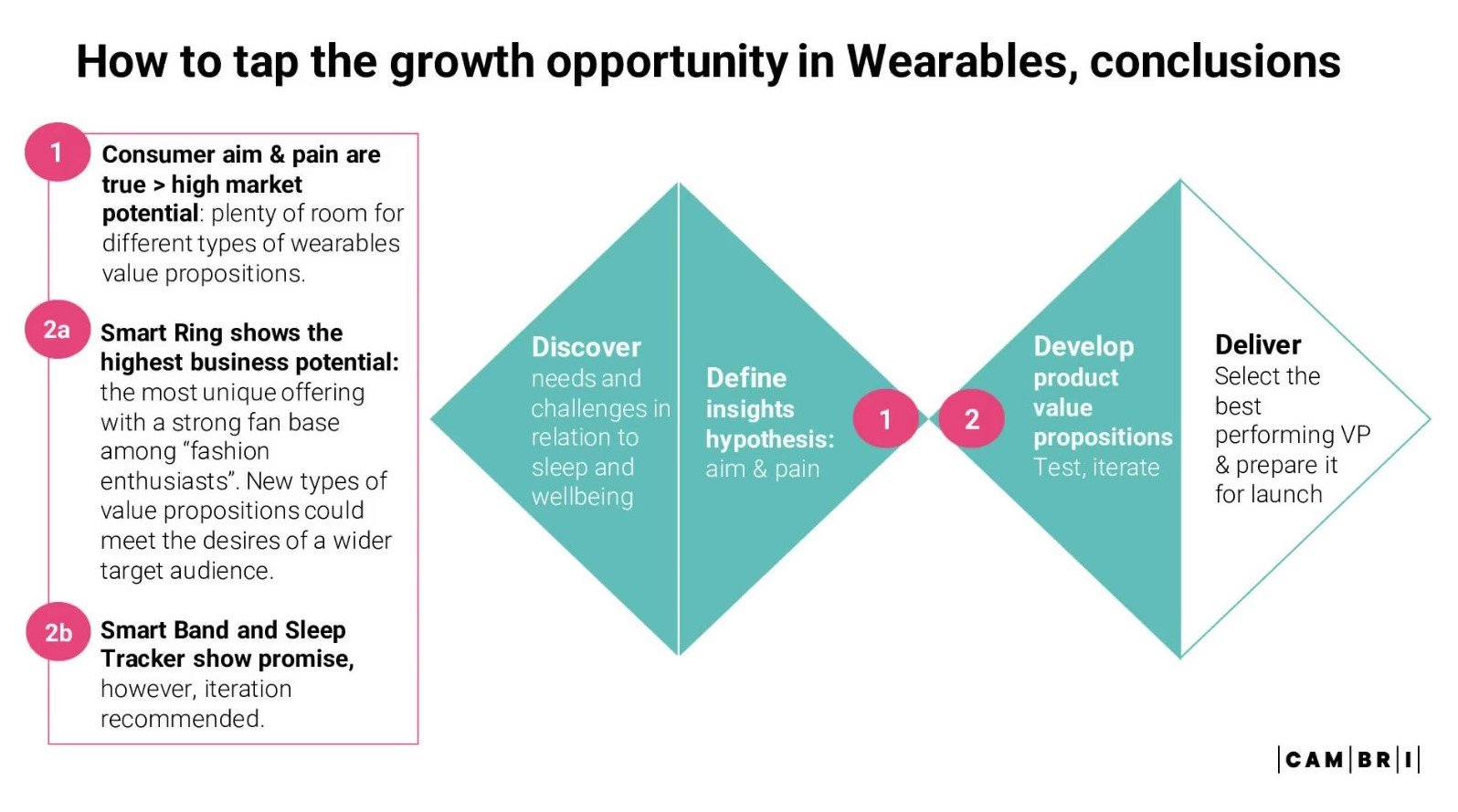 The session ends with a poll and some questions from the audience.
If you'd like to learn more about concept testing, check out our article How to use hypothesis-driven concept testing to innovate better. You can also view the webinar session here.
View our on-demand sessions on our Webinars page. We encourage you to take a look and see what other topics we've covered!